007 Film Locations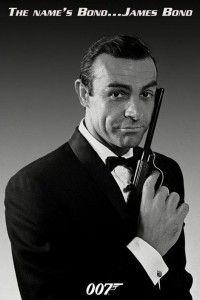 I give much credit of my inspiration to travel the world due to the world famous, James Bond 007 series. I've watched all of these films over and over all of my life, and aside from the badass dude in the suit that beats up henchmen, gets cool gadgets and pulls the girls, the most obvious fact about this character is that he is indeed one hell of a world traveler. Before the internet became a major resource in learning about places around the world, the filming locations of every Bond flick gave me the curiosity I needed to be the traveler I am today. Ironically, I started watching the series at 7 years old.
While I have so far been to many places, I have a lot of work to do in seeing more of the world including more of the locations, 007 has been. Here is where he and I have been so far

1962 - Dr. No


Jamaica
1963 - From Russia With Love

Istanbul, Turkey (Many scenes were shot here)

Belgrade & Zagreb, Yugoslavia

Italy – No photos, yet!
1965 - Thunderball


The Bahamas
1979 - Moonraker


Tikal National Park, Guatemala
1981 - For Your Eyes Only
1987 - The Living Daylights
1989 - License to Kill