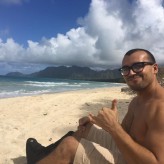 "Things happen for a reason!", a common phrase most or all of us have heard at some point. We hear it at work. We hear it at home. While we travel. On the road. It ultimately boils down to our perspective in life to really accept this statement. We often ask ourself, "How did I get here?". For me, I believe it to be true beyond imagination. I would have never thought I...
Read More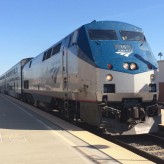 Travel by train has always been my favorite form of travel, even if my first train was in 2013 in Canada with Via Rail. Even before that, it's always been my dream. Because of that, travel by train in America has been one of my biggest dreams, ever! Since 2013, I have taken many trains across Europe including yes, a Long Island RR train ;). With a working holiday visa approval in New...
Read More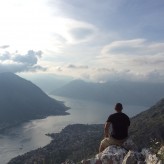 I Can't Wait It's been 7 months since I've been on the road, spending lot's of quality time with family, indulging in the comforts of home, and temporarily living a routine lifestyle with a part time job. While I have sort have settled a bit, I've begun to feel those nomadic symptoms more and more. I realized that coming back home has showed me what it's like...
Read More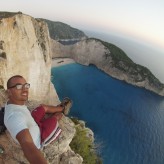 When people ask me why I am in Greece, my immediate response is "Why not?" When I give my second more serious response, I always truthfully say that I have always wanted to go to Greece since I was younger. All for it's beauty and it's ancient history, mythology, and stories. But while Greece has always been my number one destination since, always, island hopping the...
Read More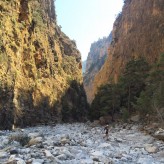 My 11 Days in Crete People like to deny it but Crete is just as much a Greek island like Santorini, Tinos, or Siros. Sure it's way larger than most of the islands which are smaller. But think of it like the island of Hawai'i in the Hawaiian island group, Crete is the BIG ISLAND. Crete is without a doubt an island of it's own, with it's own culture, dialect, and overall...
Read More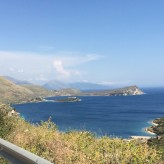 With hitchhiking being a fairly new resource to me in the world of travel, I have quickly become very knowledgable in what to do and how to do it despite my intimidation for so long at the beginning of this Balkan journey. Albanians are some of the kindest most hospitable and friendly people I have met in the Balkans. I've gotten pretty lucky and fortunate to meet some incredible people...
Read More