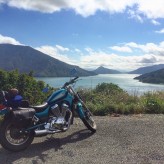 In the world of travel, I will fulfill having the courage to leap into the unknown, connect with people I have yet to meet, see beautiful places out of ones dreams, and have adventures of a lifetime. I don't know how long I will freely travel, but at some point I will not only need to take a break, but I will need to settle down and earn some travel funds. Finding a place to live,...
Read More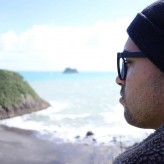 I feel sad! Utterly and completely sad! Not because of something that happened today. Not because of something that has happened yesterday. It's life itself. Life is beautiful and a day in it is a major blessing. Why am I sad though? Because I occasionally take a step away from my own body and soul, take a grand panoramic view of everything, and simply remember… life is…. just short....
Read More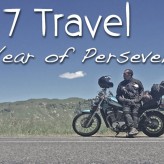 2017 was one of the most difficult and life lesson learning kind of years for me. Leaving home early this year had me anticipating an incredible voyage spanning across the United States, Hawaii, & the South Pacific. I met amazing people, reconnected with old friends, connected with family for the first time. Couchsurfed and rode the train across the US and camped and hitchhiked around...
Read More