Cuba is no doubt a beautiful island. For its size in the Caribbean being the largest of all the islands, Cuba offers quite a variety of scenery. From the round top mountains of Viñales in the west to the flat farmlands of the center. But what struck me with awe was the beautiful mountains southeast coast line where the Sierra maestra mountains reign. On my trip, I had the pleasure of getting to...
Read More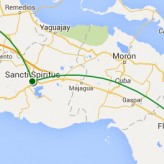 I write this post about these three wonderful towns in Cuba not so much to highlight the some of the cool things to see here, but to highlight some of the unique experiences I had the pleasure of…experiencing. Santa Clara is within itself, a cool and unique town. It's locations is geographically and historically the heart of modern Cuba. It's the site of the battle of Santa...
Read More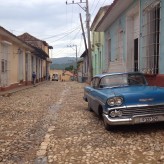 Trinidad is no doubt a beautiful historic and iconic city with with cobble stone streets, pastel colored buildings, with vintage American cars parked in the most photogenic fashion, anyone can take a photo with any kind of camera and still have a great shot. Trinidad does have its share of tourism but it is no Prague or Rome. You can walk the streets as a tourist and still be among the...
Read More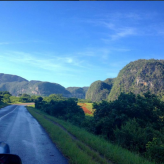 If anyone travels to Cuba, with either intentions of backpacking, culture, or vacationing, I must say, a trip to Viñales is a must. Viñales, about 2 hours and change west of Havana, is a small somewhat touristy town with beautiful dome shaped mountains rising our of the Earth without any kind of obscuring foot hills. It it not only an interesting sight just to the eyes, but ancient caves lie...
Read More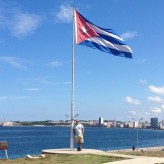 Getting to this island has been nothing but endless obstacles, from the American Embargo itself to issues back home. The more problems I faced on this voyage, the more worth it had. With plans to come here in the summer, a car wreck set me back mentally and financially, using my trip finances for a car replacement. Saving up for this trip was a mission of its own as I am also strictly saving...
Read More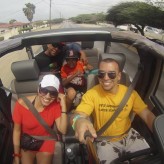 I have spend many years around travel. My grandmother was a travel agent before the internet took away the urge for them and had made yearly trips as tradition to Puerto Rico and Florida. As an agent she was able to get us discounts straight from the airline and booked priority boarding for all of us. My family had always been involved in bowling tournaments in New Jersey also. Growing up, those...
Read More