Prague is a magnificent city from it's bright days of Summer to its low clouds and days of fog. Regardless, the city allure and beauty lasts year round in all climates. From the hills to the arch bridges over the Vltava River. For me, my stay didn't get off to the most positive start. Traveling around Central Europe during mid-November, you shouldn't be surprised by not seeing...
Read More
Coming from the eastern side of the Czech Republic traveling east to the capital of Prague, I could not pass up a visit to the bone church in Kutná Hora. Researching how to get there proved to me that train travel is much more flexible being there than the internet, especially in Europe. Waking up early in the city of Brno, I had my hostel receptionist research train travel to Kutna Hora....
Read More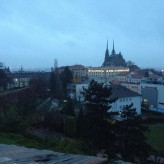 The Czech Republic is an awesome country. From the history, architecture, food, culture, and of course, the beer. But alike every other popular travel destination, much of the country is in a travel shadow. Blame Prague for that. It's like tourism in the New York Upstate vs. New York City. A foreigner probably doesn't know enough about New York State but should know that the Upstate...
Read More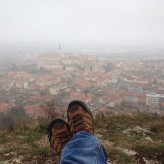 It is a known fact that when anyone mentioned the Czech Republic, most would automatically think Prague. I'm am also guilty of this in the past. It's like foreigners who want to see the U.S. but don't know enough besides Texas, California, and New York. But like any other country, there is more to the Czech Republic than the beautiful cathedrals and bridges of Prague. Like the...
Read More
Someone recently told me that I get the most out of my travels. It's true and agree 100%! I want to say "I don't know what it is", but I do. As I expand my travels out further and further, as like every other traveler, something happens within. You grow, you change for the better, your perspective on life improves, and honestly, you are practically immune to negativity. It would be ethnically...
Read More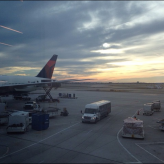 Here I sit, at the airport once again, ready to set off on another adventure. In the past few days, in preparation for the next two weeks backpacking in Central Europe, I seldomly asked myself if I had made the right choice in taking this trip. After all, I did take two weeks to visit, Yellowstone Country and the Dutch Caribbean six months ago. Been pulled to the side at work about my "excess"...
Read More