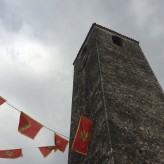 Montenegro is known for it's beautiful high mountains, gorgeous rocky coastline, and infamous Kotor Bay. Coming from Croatia, I spent a lot of time traveling down the coast stopping in different cities along the way. I've met a bunch of people who travel to Montenegro and it's not uncommon for people to only travel the cities on the coast as well as Kotor Bay. But noone ever...
Read More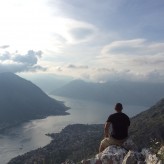 "Open your eyes and see the beauty!" Most people who come to Europe check out the commercial destination in the west, missing out of the insane beauty of the Balkans. My first visit to Europe brought me to Central Europe. Hungary, Slovakia, Austria, and Czechia. How's that for traditional. My return did bring me to The Netherland, Belgium, and Luxembourg, a choice made...
Read More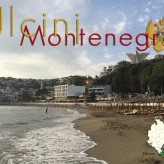 First thing you might ask yourself when you see the title is, semi-hidden? Ulcinj is certainly not unknown, but also not bombarded by mass tourism. How I discovered this place is exactly how I learned about 90% of the Balkans, curiosity. At my former work desk, there was one day where I scoped out the Montenegrin coast via Google maps and at the southernmost point I discovered the city of...
Read More