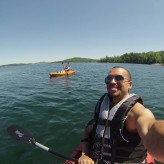 After returning from the Caribbean the day before, My girlfriend and I took advantage of a beautiful Saturday morning and afternoon borrowing Kayaks from my Mom and Step dad to go Kayaking on Lake Jocassee. Being that I am new to the whole outdoors experience in South Carolina, we also borrowed my step dads old tent to finally experience camping for the first time at Keowee-Toxaway State Park....
Read More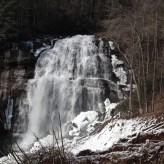 Every single day my wanderlust draws me and my travel desires further and further away from home and abroad to places unknown to me and my family. Each trip I take is further away from home as well. Although I sit behind this work desk with the urge to just get up, get on a flight, and go overseas every single day, I do remind myself that some wanderlust can be fulfilled right here close to...
Read More
I have all the right to call South Carolina home if I want to. But its hard. My heart, body, mind and soul was meant to move quickly. Sure I am young, but I like having something to do and be on the run. I am a thinker when its down time but thinking too much can sure do a toll on me. Mom and Step dad have had a house in the Upstate of S.C. for two years now and as much as I am not a country...
Read More