Is It Wrong to Travel?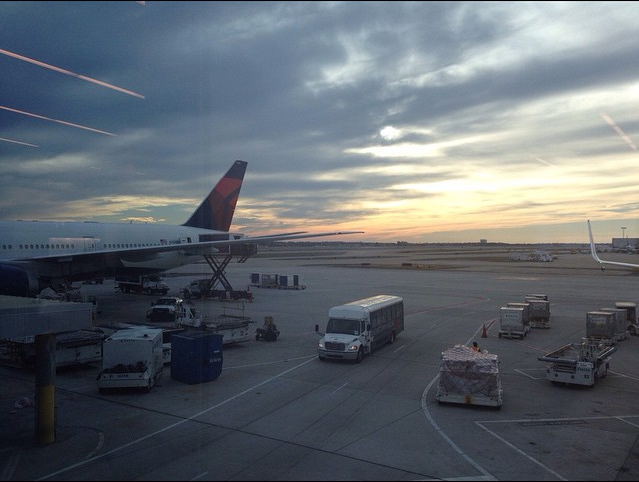 Here I sit, at the airport once again, ready to set off on another adventure. In the past few days, in preparation for the next two weeks backpacking in Central Europe, I seldomly asked myself if I had made the right choice in taking this trip. After all, I did take two weeks to visit, Yellowstone Country and the Dutch Caribbean six months ago. Been pulled to the side at work about my "excess" time off allowance at my day job. Losing my weekend job because of the same "excess" time off reasons. The worry I put both my family and girlfriend through venturing into the even further unknown on a whole new continent, in places that speak a language I can't comprehend. The selfish sacrifice made with time away from home, solo and without them. Putting behind the comforts of familiarity for hosts abroad, the lack of sleep from blaring bars and sex engaging hostel bunk mates. The endless confusion of foreign languages on signs for hour(s) long car, bus, and train rides. The trust barriers raised up with strangers I have yet to meet.
But then I raise the next question. Why wouldn't this be the right choice? Why wouldnt I want to break through the frontier of "my unknown" to see the beautiful places I've only seen in photos. Why wouldn't I sacrifice bucks on a 5 star hotel to further extend my stay in Budapest. Why wouldn't I venture off into cultures to better richen my views of the world and life perspectives to share with loved ones. No photo or postcard can explain the destination than the actual state of being. Viewing places with your own eyes, conversing with others with your own thoughts, leaning and actually resting your body on a century old bridge in Prague, the authenticity of tasting desserts in Vienna's old city center, walking on an century old castle.
Sure it was worth the side job loss, because without it, the liberties are far more endless to the world unknown, even traveling at home. I understand American work ethic, but as for time off, I pushed limits. How could I have known that my work appreciates me as a traveler without trying to take off more time than my time off allowed. It was a chance I took, and was worth it. Because no matter where I work or not, who I am with or around, and no matter the judgement, traveling has always been, is, and always will be the right choice.